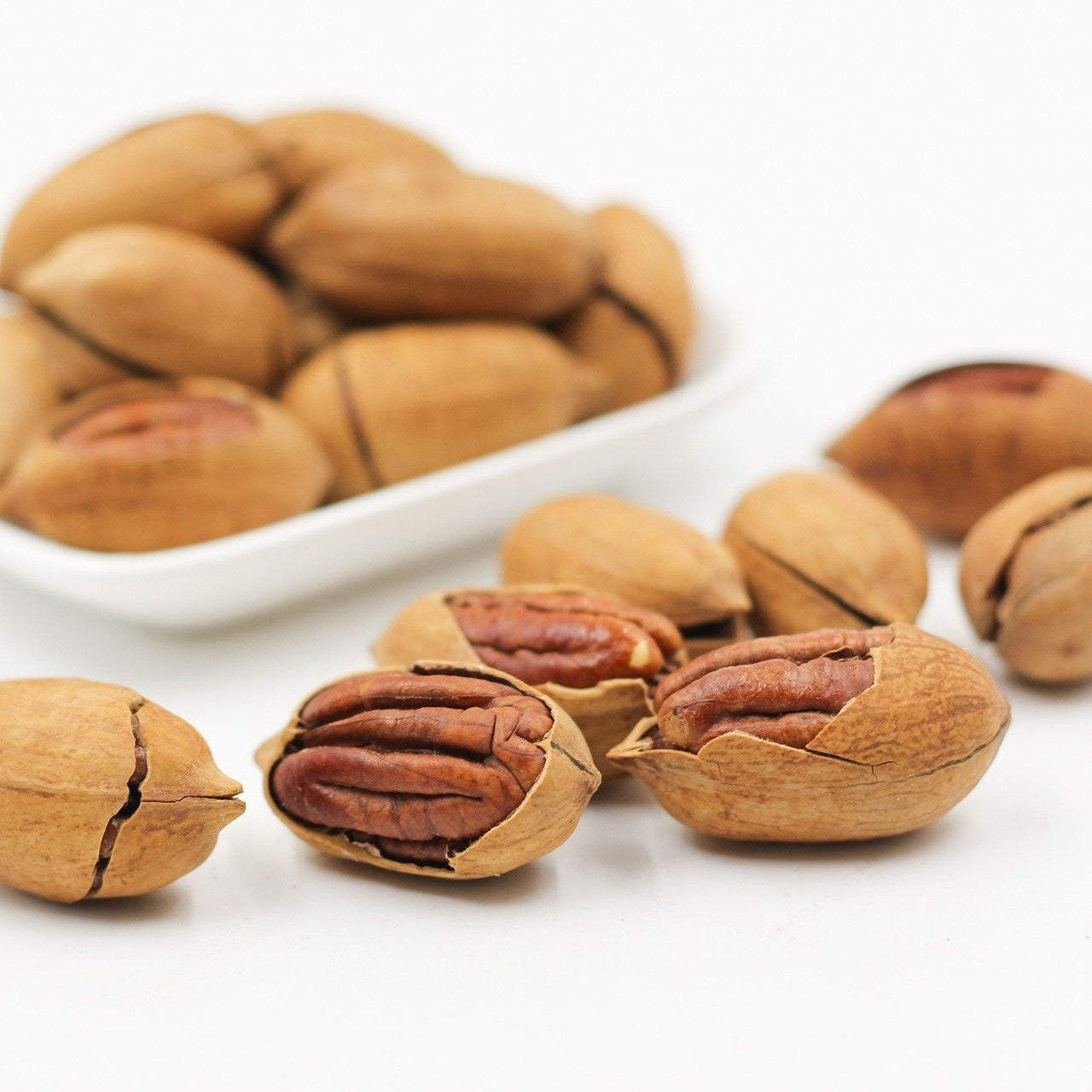 What are the Health Benefits of Pecans?
Pecans are highly versatile and most popularly used in cookies, candies, cakes, and as salad additions. They can be specially prepared as appetizers and can even serve as emergency rations. The latter of these is due to their contribution to the body's energy supply.
If you're watching your calories, you may want to be careful with pecans. With a calorie count close to butter, the kernels are high in fat content. The good news is that pecans' fat is actually referred to as monounsaturated – a healthy fat. All that being what it may, in all the world, the highest consumption of pecans takes place in America.
A 1-2-3 punch of fiber, healthy fats, and protein give pecans a high rating where health benefits are concerned. Eating pecans can help you feel satisfied and energized. Additionally, these nuts are a good source of potassium, magnesium, and calcium.
Health benefits of pecans include the following:
With antioxidants and healthy fats, the risk of heart disease may be reduced by eating pecans.
Anti-inflammatory benefits from magnesium can be found in pecans.
The risk of certain types of cancer may be reduced.
Because metabolism can be increased by eating pecans, weight loss occurs for some individuals.
Good at lowering blood pressure thanks to potassium, magnesium and calcium.
Eating these nuts may help improve digestion.
They also boost immunity and can have many healthy hair and skin benefits.
Whether you prefer your pecans in or on another food or like a handful of them all on their own, enjoy the healthy benefits and deliciousness of some pecans today.