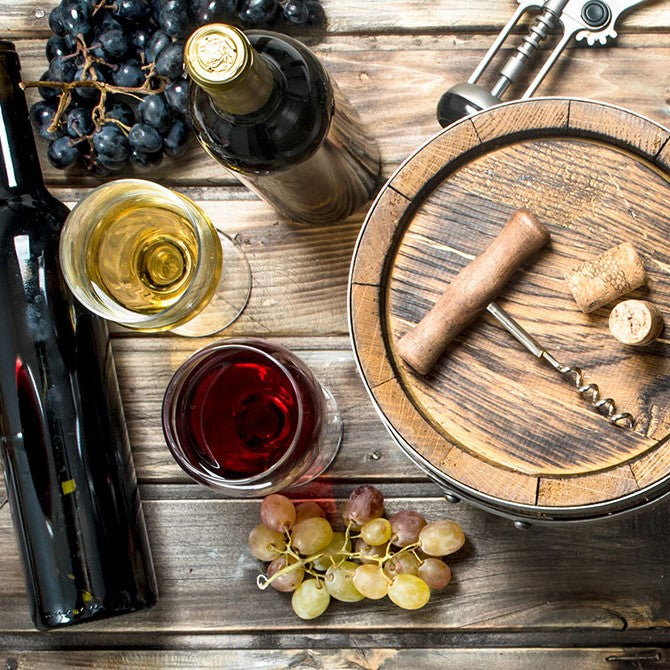 Tips on How You Can Pair Dried Fruits with Wine
Nuts and dried fruits are the star of the show when it comes to snacks and pairings with wine. In autumn, they are in abundance but are always great to have around the house all year long. To balance the diet of today's consumers, they can be paired with fish, poultry and meat sauces, or just eaten by themselves.
To avoid confusion, when you see information about pairing dried fruits with wine – and then see nuts referred to – this is not a mistake. Nuts can be referred to as dried fruits!
Here, we'll talk about pairing wine and beer with nuts. Then we'll briefly discuss actual fruit and wine pairings as a bonus – for those who were expecting to see that information after reading the title.
Pairing Nuts With Drinks
Nuts can be paired with drinks just as easily as actual dried fruits. Depending on the kind of nuts you're interested in, you may decide to pair them with white wine, red wine, sweet wine, or brown beers.
Dessert wines and almonds

 

go very well together. Thank Rueda, Chardonnay, or something made with muscat grapes.
When the weather turns cold, it's the perfect time to break out the chestnuts. In parts of Spain, All Saints Day, and in Catalina, Castanyada are both celebrated by pairing chestnuts and rose wines, stout beers, and other full-bodied beverages. When chestnuts accompany other foods, these beverages tend to enhance their flavors.
Lots of nutrients and vitamins can be found in walnuts which also benefit our bodies. Pairing walnuts with Cabernet, Malbec, something made with sauvignon grapes, or other red wines, promotes a powerful taste and a beautiful coupling.
Most any variety of Sauvignon Blanc goes perfectly with pine nuts. The wine is rich in minerals like phosphorus, iron, and potassium, and these nuts are flavorful and soft.
Now Let's Looks at Real Fruit and Wine
Here are just a handful of wines and fruits that go perfectly well together:
Asti Spumante – blueberries, peaches, pears, and apples
Beaujolais – pears and apples
Bordeaux – dried fruit, plums, and pears
Cabernet – peaches, pears, and apples
Champagne – blueberries, lady apples, peaches, strawberries, and seedless grapes
Chardonnay – peaches, pears, and apples
Chianti – dried fruits and figs
Dessert wines – kiwi
Fruity red wines or light red wines – pears and apples
Merlot – grapes, figs, and apples
Pinot Noir – apples, cherries, and berries
Riesling – guava and blackberries
Sauvignon Blanc – peaches, strawberries, and plums
Sherry – figs
White Zinfandel – Fuji apples and pears
Red Zinfandel – blackberries
Got Your Wine Picked out? Now Choose A Selection from Jaybee's Nuts!
Jaybee's Nuts has all you'll ever need to go with every bottle of wine in your wine cooler or wine rack. Even if you just popped out to the store to grab a quick bottle, it won't hurt to always have a stash of Jaybee's Nuts somewhere in your kitchen cabinet. You never know when the perfect time will be to bring out a bowl of nuts, put your feet up, and participate in a little R&R.
If you have questions or need some suggestions, please feel free to contact us today!