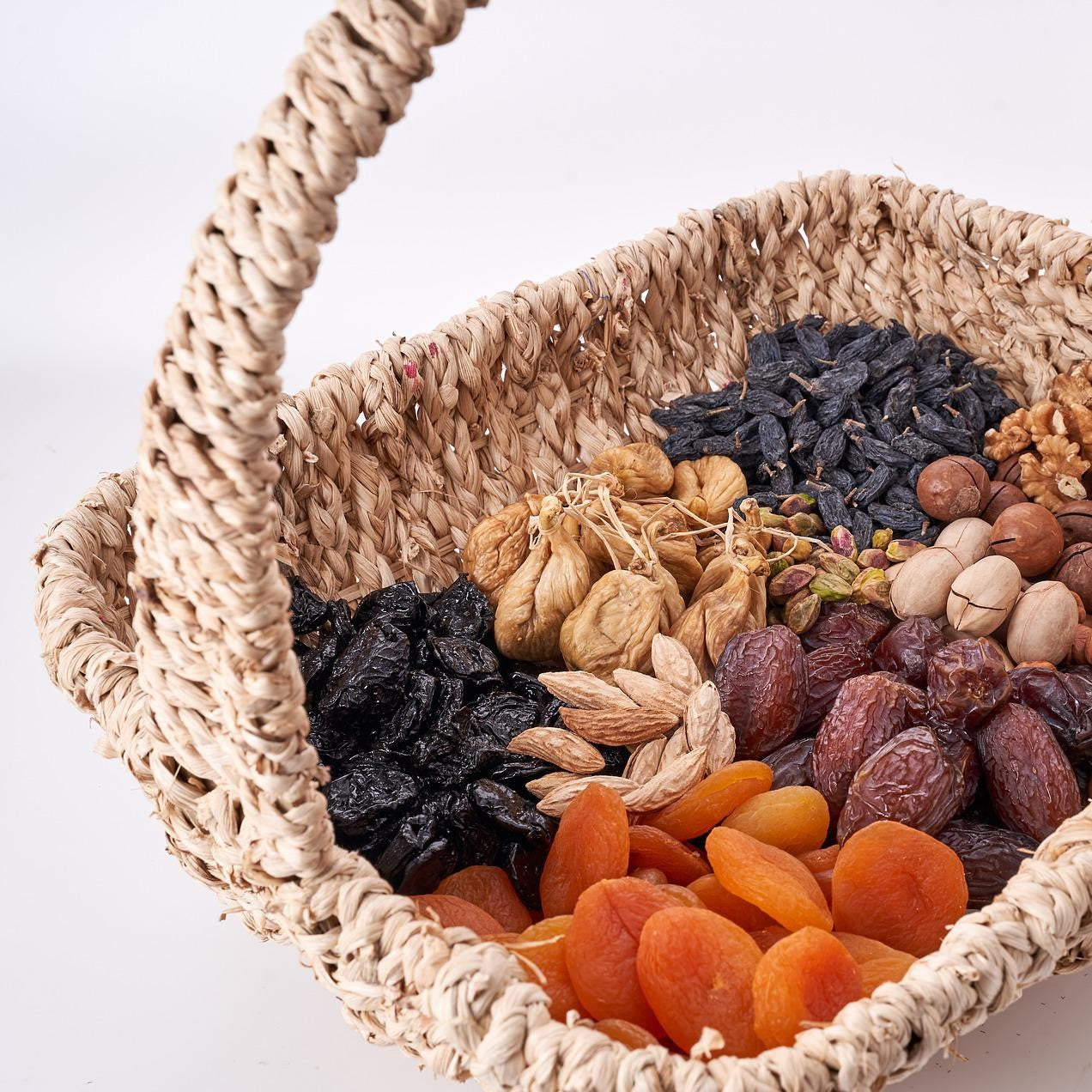 How to Make Your Own Dried Fruit Gift Tray for Your Loved Ones
It is traditional to gift fruit baskets to loved ones for celebratory events, such as during the holiday season or one's birthday. On the other hand, the fruit basket is also a classic gesture of sympathy for moments in life when a loved one is struggling, such as during periods of illness or mourning. No matter what your reason is for sending a fruity gift, it is always exciting to give the typical gift a modern twist by giving a dried fruit gift tray instead. Read on to find out how to make your own dried fruit gift tray for your loved ones.
Why Choose A Dried Fruit Gift Tray Instead of A Fresh Fruit Basket?
Dried fruit is a highly nutritious snack. Unlike fresh fruit, dried fruit has most of its water extracted. Hence, when comparing between dried fruit and fresh fruit of the same weight, you will find that the former has a much higher content of fiber, minerals, and vitamin than the latter. For excellent sources of nutrients, dried fruits like figs, prunes, raisins, and apricots are very rich in calcium, potassium, magnesium, iron, niacin, vitamin E, and beta carotene.
If you are making dried fruit gift trays to multiple people, we recommended you buy dried fruits in bulk to reduce the average cost of each gift tray. You may even have enough dried fruit leftover to snack on by yourself.
Easy Steps to Make A Dried Fruit Gift Tray
Making a gift for loved ones does not have to be complicated. A dried fruit gift tray is a perfect way to show that you care for their health and want the best for them. Follow these steps to make a dried fruit gift tray with love.
Search for a variety of gift trays to choose the preferred design.
Identify any food allergies that the receivers have when choosing the dried fruits to purchase.
Buy the selected dried fruits in bulk. Jaybee's Nuts carries a large assortment of dried fruits.
Once the gift trays and dried fruits have arrived, start assembling them. Either mix the dried fruits together or position them in creative patterns. You can also add in some other snacks that pair well with dried fruit, like chocolates and nuts.
For more flair, wrap the assembled gift trays with tulle and ribbons so they look like fancy gifts. Your dried fruit gift trays are now ready.
Make Your Own Dried Fruit Gift Tray For Your Loved Ones with Jaybee's Nuts Today!
Since 2015, Jaybee's Nuts has been providing our satisfied customers with a variety of top quality dried fruit. If you have questions about our dried fruit, please do not hesitate to contact us and our friendly customer service representatives will be in touch!