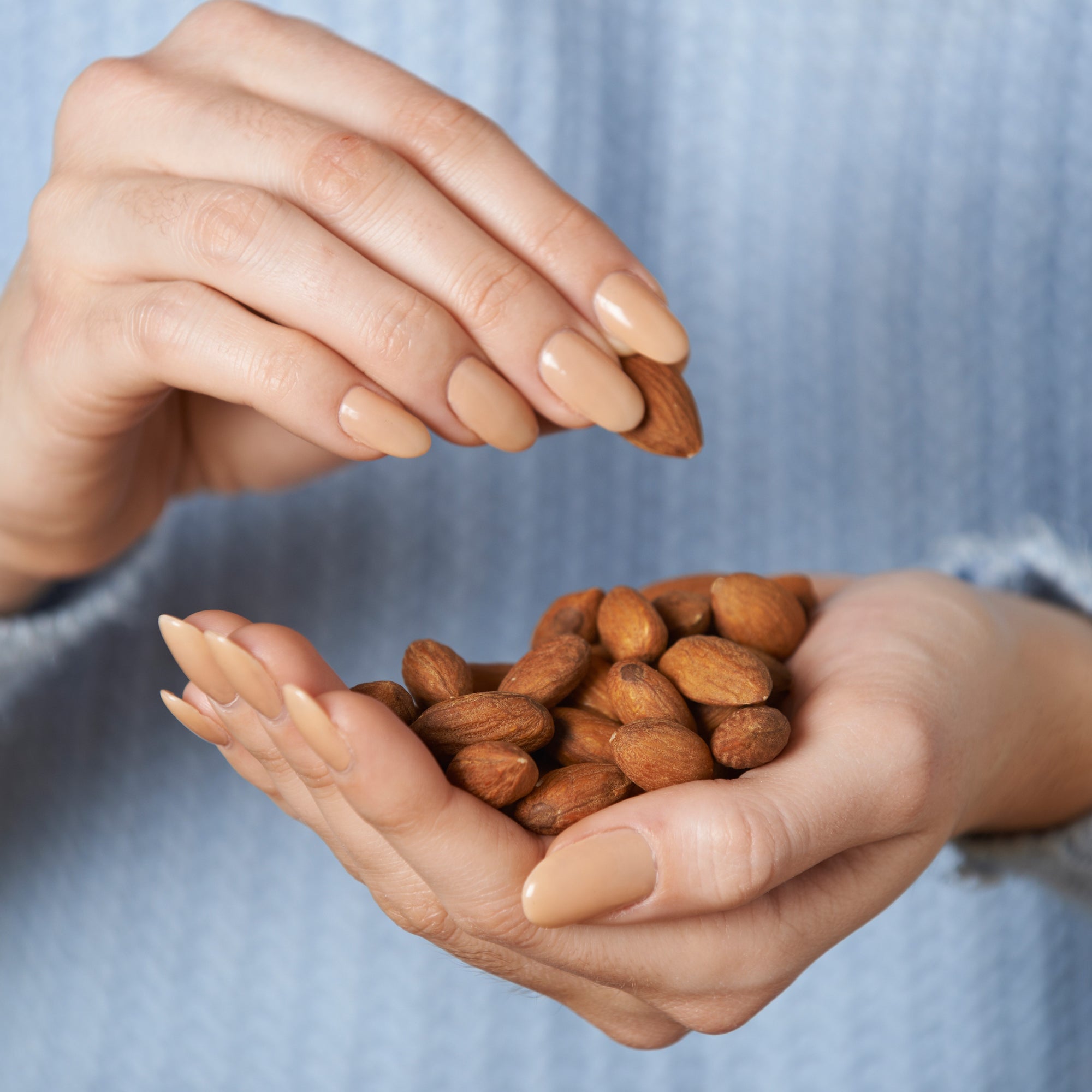 How Many Nuts Can I Eat Per Day?
Knowing how many nuts to the consume per day depends on various factors. This can include factors such as fats and calories contained in the nuts or how active you are daily. Nuts can contain a large amount of healthy fats, antioxidants, and a plethora of beneficial nutrients. As different nuts contain different amounts of fats, calories, protein, and other nutrients, consuming them in moderate is your best bet. 
Here is a list of the most popular nuts and their benefits:
Almonds – Containing a high amount of protein, vitamin E, and calcium, almonds are effective in lowering blood sugar and blood pressure. Almonds, however, are known to contain at least 160 calories per ounce with 15 grams of fat. The recommended intake is consuming 20-25 almonds a day, which can be equal to 30 grams or less.
Cashews – Cashews are known to be high in antioxidants, proteins, iron, and more. With a variety of beneficial nutrients, cashews can help prevent adverse health effects and can be a great source of antioxidants for the skin. The recommended intake of cashews is limited to 15 or less. If you are looking to lose weight, it is best to limit your intake to 4 or 5 cashews a day.
Pistachios - Pistachios are one of the most popular nuts that can be found in most grocery stores. Although they are known as a popular snack during lunch breaks or workout, they can be high in calories as well. Consuming them to boost your energy for the day can be a great idea. The recommended intake, however, is limited to 30 pistachios a day.
Consuming a moderate dose of nuts in your daily diet can lead to a healthier life. Therefore, you must take note of how many nuts you eat per day and not exceed the recommended intake.