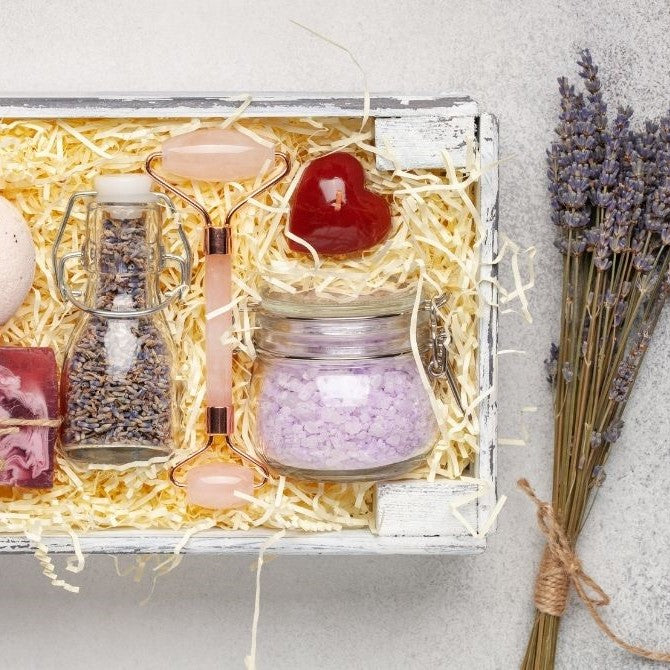 Holiday Gift Guide: The Best Ideas For Health Nuts
Every year, holiday memories gather and dance around like falling snowflakes—each uniquely beautiful, infinitely special, and gone far too soon. While the sensations of this season itself seem short, the impact of these merry times on our lives stands tall. As life goes on, gift-giving remains one of the plethoras of curated traditions humans hold during the beloved holidays. We seek out the perfect presents that express intentional love to the people on our list.
What greater gift exists than the gift of wellness for the mind, body, and soul? A happy and healthy lifestyle for all awaits. We've assembled a list of the top wholesome and heart-centered gifts to give to your loved ones this season. Read on for a practical holiday gift guide: the best ideas for health nuts.
'TIS THE SEASON FOR PERSONALIZED SELF-CARE PRODUCTS
As a whole, self-care involves conscious actions taken to elevate one's physical, mental, and emotional health. Self-care looks different to everyone, coming in all forms, shapes, and sizes—making a convenient solution for the art of gift-giving. You can bestow purposeful products to your loved ones to remind them to unwind, recharge, and regroup after the hustle and bustle of the holidays.
This is one of the best ideas for health nuts on our holiday gift guide because these gifts keep giving on long after the season ends. You can provide an individualized opportunity to set your recipient up for a healthy year of wellness ahead. Apex examples include weighted blankets, wellness journals, scented candles, skincare kits, books, plants, teas, supplements, essential oils, and more.
THE MOST WONDERFUL TIME OF THE YEAR FOR FITNESS GEAR
Wondering what to gift to your fitness fiend friends and family? Fortunately, your selectable equipment, apparel, and accessories options are limitless. But the right choice can truly help your loved one hit the ground running as the new year rolls around.
Some people find certain exercises or activities to be self-soothing or stimulating—and would generally benefit from new workout clothes or upgraded gear. Other fitness buffs might appreciate innovative equipment and technology more to take their training journey to the next level. Consider what gift provides the most momentous motivation for the recipient's needs.
SEASONS EATINGS: GIFT BASKETS AND SNACKABLE NIBBLES
Besides exercise, nothing is of greater influence on health than nutritional habits. Snacking smart all year long is a key facet of a well-balanced diet. Many gift sweet treats or baked goods to their friends, family, neighbors, or colleagues during this season. While these treats make yummy eats, how about something a bit more satisfying and filling? Health nuts go nuts for assorted nuts, seeds, and dried fruits. These healthful munchies are the top choices for snacking, baking, and sprinkling on dishes.
Shop Jaybee's top-notch gift collection for assorted nuts gifts this holiday season. You can surprise and delight with personalized gourmet nut gift boxes, engraved Tagua nut sets, or all-natural assorted gift baskets. Browse our irresistible offerings on our website today—we have a little something special for everyone to round off your list.