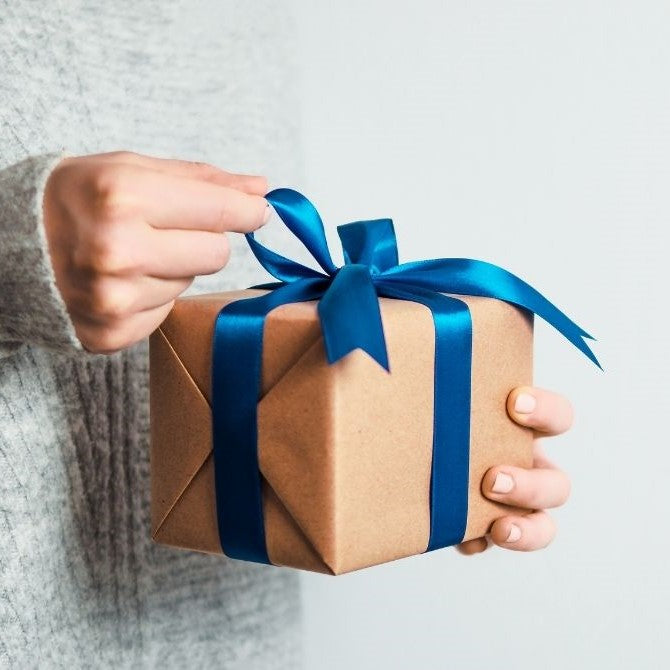 5 Reasons Why Food Is The Perfect Holiday Gift
As renowned author J.R.R. Tolkien writes in The Hobbit, "If more of us valued food and cheer and song above hoarded gold, it would be a merrier world." What do you think? When it comes to gift-giving, a plethora of options are available on the modern market. But above hoarded consumer goods, wouldn't the delectable gift of food hold greater value for a merry holiday season?
Here at Jaybee's, we believe in gifts that articulate one's well-wishes in a tasteful and touching manner. Read through the following compilation of the top five reasons why food is the perfect holiday gift. You may just end up wholeheartedly agreeing with us.
EASY SOLUTION: SAVES HEADACHES AND HASSLES
Shopping for a gift is never a simple feat, even if you know someone relatively well. The complex art of gift-giving requires considerable thought and creativity. Fortunately, food can save you from wasting time during the hustle and bustle of the season. The best part is that 1) you can shop online from your favorite companies and 2) ship your choice directly to the recipient's front door.
BUDGET-FRIENDLY: WON'T GO TO WASTE
This easy-as-pie solution also makes a cost-effective gift. If you're looking for a little something to send to couples or multiple-people households, a food basket or gift set tops the list of superior products. Since you're not driving aimlessly around town searching for individualized gifts, you have money back in your pocket. Above all else, you're gifting something that will be enjoyed ASAP and not tossed aside, such as a candle or collection of socks.
PRESENTATION: AN IMPACTFUL AESTHETIC
We all know that the next best thing to eating delicious food is talking about it. Recipients will do their fair share of that when you gift them a beautiful bounty of food. Whether you ship or hand-deliver, the food gifts, baskets, or sets tend to come pre-arranged and wrapped for a pleasing presentation. Recipients will surely remember the bearer of the gift when opening the impactful display.
VERSATILITY: SOMETHING FOR EVERYONE
Food gift baskets are versatile in nature—you can undoubtedly find that perfect something for everyone on your list. This incredible flexibility is another one of the five reasons why food is the perfect holiday gift. You can gift a foodie their favorites or provide an opportunity to try something new that they wouldn't have considered for themselves. From sweet to savory to snackable to gourmet, the options are limitless.
SHARING IS CARING: BRINGS PEOPLE TOGETHER
At the end of the day, food is a tradition that revolves around fellowship, friendship, and family. Many love to receive food-related gifts because they can share them with those they love—either around the table or by hosting holiday soirées.
This year, shop Jaybee's assorted nuts gift collection for the holidays. We carry an assortment of healthy gift options sure to make everyone's hearts and stomachs a little fuller. The high quality of our products won't disappoint. Browse our available selections to surprise and delight a recipient today.