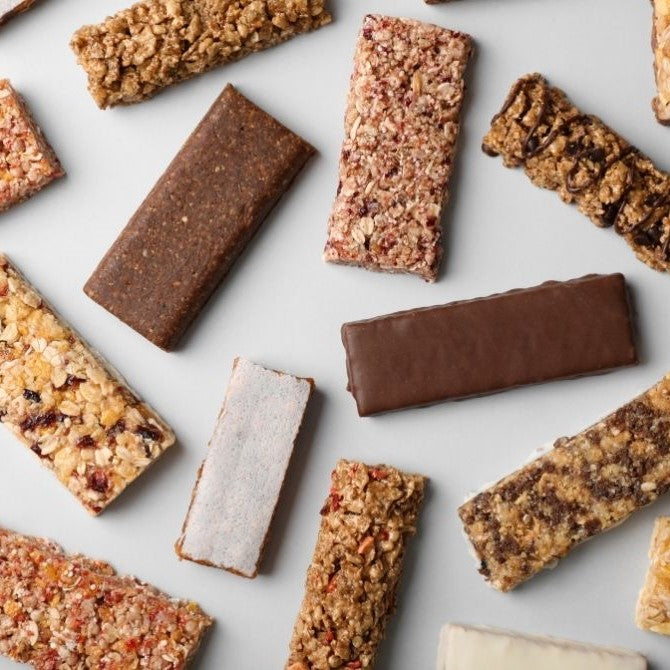 5 Nutritious On-The-Go Snacks You'll Love
Everybody loves snacks; there's no doubt about it. The question is, do you snack smartly? In the hustle and bustle of everyday life—or the laziness of relaxing days off—it's relatively common to turn to little nibbles that are less-than-healthy.
How can you fight off the grumbling hunger monster, tempted by the hasty-and-easy route of junk foods? The key to health-conscious snacking is preparation. Having a well-stocked pantry, purse, backpack, or desk drawer of nutritious and delicious snacks is essential for the days when you need a quick bite. Are you wondering what to include? Here are five nutritious on-the-go snacks you will love.
MIXED NUTS AND SEEDS
Out of the top five nutritious on-the-go snacks you will love, nuts and seeds are at the top of the list. People around the world love the crunchy variety of mixed nuts and their tasty nutritive benefits. A handful of nutrient-dense almonds should be your go-to—add in some pistachios, cashews, pepitas, walnuts, or pecans for additional protein, fiber, vitamins, and minerals. The sky's the limit for your favorite mix.
PROTEIN BARS
Protein bars are fabulous go-to snacks, but you need to be careful about your brand selections. Check the label for additional carbs, sugars, or ingredients that don't offer nutritious benefits. Instead of store-bought alternatives, you can always prep your own bars for the week at home. Different recipes call for a mix of granola, nut butter, nuts, dates, seeds, and protein powder.
ROASTED CHICKPEAS
Chickpeas—aka garbanzo beans—are tiny and tasty nutritive powerhouses. Chickpeas are the core ingredient of the well-loved hummuses of the world but are wonderful on their own. Roast them in the oven or pop them in the air fryer with your favorite seasonings for sensational snacking. Chickpeas are full of healthy fiber, protein, and carbs to keep you moving throughout the day.
SEAWEED SNACKS
If you've never tried them before, you might turn up your nose at the thought of consuming seaweed. Don't be so quick to pooh-pooh the tasty lettuce of the ocean. Seaweed is the world's fastest-growing food source, and it's rising high on the popularity charts. That said, the snack is more than just a superfood fad, like kale or collards. Seaweed offers nibblers unique perks and nutritive properties, such as fiber, protein, calcium, potassium, and folate.
DRIED FRUITS
Fresh fruits are a favorite health snack, but they are messy or time-consuming to eat when you're out and about or busy as a bee. Dried fruits are wonderful alternatives, offering a similar nutritive profile that you can easily pop in your mouth. Popular varieties include dried mangoes, apricots, kiwi, pineapple, and cranberries.
If you'd like to buy different mixed dry fruits online, you can shop at Jaybee's. Jaybee's carries a selection of dried fruit snack packs—bursting with flavor—to satisfy your sweet tooth. For the ultimate experience, we encourage you to mix and match these chewy fruits. Or, add them to your favorite yogurt, cereal, or bag of mixed nuts. Browse our dried fruit collection today.