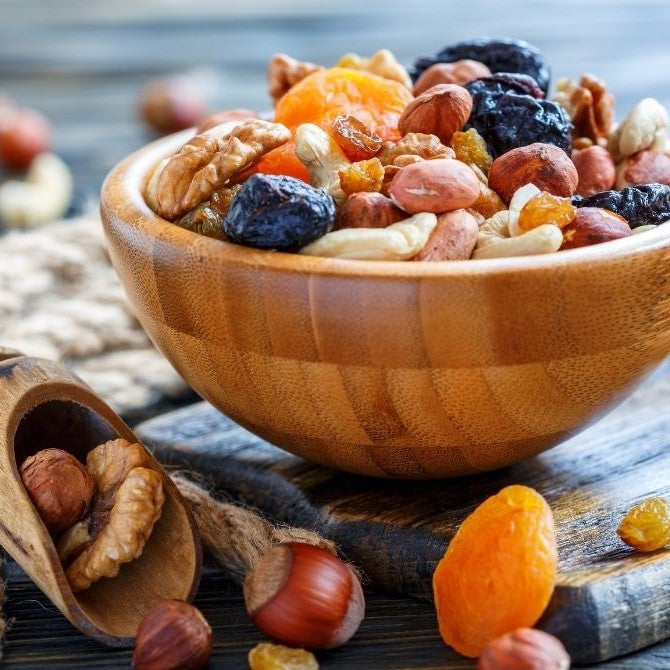 Best Snacks to Bring to the Beach This Summer
The beach is a mystic metamorphosis of a place. It's "The beginning, and also the end. The place where the water met the land. A promise of something fresh, a suggestion that even if what is happening now is to be suffered, there is an end and a beginning," remarks author Jacqueline Winspear. Every time you go to the sea, to the ocean, to the lake, to the water bank, you will find that the experience is always different, yet entirely the same. How can that be? What is this innate response, this breezy sensation of renewal?
When you need a break, the magic of sweet summertime is undoubtedly a drive to the beach. There's nothing quite like the feeling: the sun shining, the waves turning, and not having a care in the world. Taking in all the sights and sounds is one thing, but enjoying all that the location has to offer is another. A lazy day at the beach is nothing without the essential supply of your favorite munchies.
A surplus of snacks is available to select from. Your best bet is to opt for foods that offer opportune nutritional value and won't perish in the conditions as quickly as other alternatives. Snacks lower in trans-fat and carb protein are suitable to stash in your cooler—snacks that simultaneously cure hunger and provide a refreshing, satisfying treat. Instead of becoming a beach-binging mindless muncher, you can choose healthier, sand-resistant tidbits sure to get you in an impeccable summertime mood. Without further ado, here are the best snacks to bring to the beach this summer.
PICNICS ON THE BEACH: NEW SETS OF RULES
First things first: an outing at the beach is not any walk in the park. Picnics at the park differ from eating al-fresco at the beach. You have new rules to consider due to the external conditions that are bound to surround you. For starters, be sure to pack an umbrella or canopy to set up upon arrival. Keep any food bags and coolers directly out of the sun's harsh rays. Your umbrella or canopy will also combat the constant threat of sand infestation—it nevertheless may end up everywhere, regardless of how much you try to escape its minuscule grains. Keep these factors—and potential breezy winds—in mind when you're packing food items for a day at the beach.
FRUITY FESTIVE: REFRESHING SKEWERS AND SALSAS
Surely you've already thought about this snacking staple: fruits upon fruits galore. Bite-sized fresh fruits are certainly ideal for beach outings, as they come with their own organic packaging—no need to worry about discarding various wrappings or any potential leakage or spills. Grapes, cherries, apple slices, orange pieces, and whole bananas are the apex options on the list.
Another alternative is to bring in the wooden skewers and make fruit kebabs. These kebabs are fairly self-explanatory to whip together—skew smaller individual fruits alongside itty-bitty morsels of larger fruits. With a wonderful taste and a mixture of essential vitamins and minerals in each bite, you can't go wrong with this filling, fibrous snack. If skewers aren't necessarily your forte, toss the fruity combo in a bowl and pack a reusable fork.
To switch it up, why not get your creative juices flowing and bring along a fruit salsa? You can combine fresh strawberries, raspberries, lemons, apples, melons, and preserves to make a zesty dessert-esque dip. Throw in a bag of baked cinnamon crisps, and you've got a refreshing dollop of fruit fun on hand.
DRY FRUIT SELECTIONS: TAKE YOUR TASTE BUDS FOR A SPIN
As an alternative to fresh fruits, dried fruits offer similar nutritious benefits—and far more variety. With a longer shelf-life and less mess, you can eat these mighty morsels as-is or use them in a satisfying recipe. Fresh-baked fruity pastries, muffins, loaves, or cookies are good anytime and anywhere. Homemade dried fruit and nut rolls or fruit leathers are popular substitutes to store-bought processed variations as well. From apricots to strawberries, nectarines, dates, peaches, or cranberries, and more, your flavor profile choices are truly limitless.
A DOSE OF SWEETNESS: GRANOLA BARS
Craving a dosage of utter sweetness? Never fear—granola bars are here to save one's sun-filled day. These iconic snack selections can be equally delicious and nutritious if you choose so. If convenience is key, keep pre-made options to those without a slew of additional sugar or high-fructose corn syrup. You can still find flavorful bars that are lower in calories and sugar. Otherwise, homemade granola bars are the way to go. They're easy to throw together, and you can put in whatever you like and enjoy their sweetness all the same when warmed in the sun. You can't go wrong with this classic, portable snack. Any recipe packed with grains, chocolate chips, dried fruit, or a mix of your favorite nuts is sure to hit the spot.
A SALTY CRUNCH: RICE CAKES WITH NUT BUTTER
If you desire something classically salty and crunchy, rice cakes are the best snacks to bring to the beach this summer. As alternatives to traditional chips, rice cakes offer the same convenience but healthier benefits. Rice cakes are known to be plain, but dress them up right, and they provide a satisfying crunch. Cheese, fruits, veggies, and guacamole are a few prime topping selections but don't forget about varying kinds of nut butter.
Homemade nut butter is easy to whip up in a food processor the night before one's beach outing. Utilize any type of nuts in your pantry to create this creamy plant-based protein. A clever combination of roasted nuts provides a complex, curated flavor. Simply pack the nut butter in a jar, store it in the fridge, and you'll be good to throw the tasty topping in your cooler in the morning.
NUTRITIOUS NIBBLES: NUTTY TRAIL MIX
If you're absolutely nuts for nuts, a customizable trail mix is assuredly the best snack for any outdoor occasion. For your own unique nutty adventure, bring along your choice of nuts or dried fruits to mix salty and sweet treats together. If you're more of a plain Jane, a portion-size of almonds, cashews, and pistachios are the best nutty nibbling choices to curb hunger and provide a bite of savory sweetness.
Shop Jaybee's Nuts for sweet treats and savory assortments of healthy nuts, seeds, and dried fruit. Our nuts gift pack offers a collection of flavor combinations—there's something for everyone. Our mission is to provide top-quality in the industry by hand-selecting nuts for excellence and freshness. Browse our site for offerings, or contact us with any questions about our products today.